Frida Orupabo
Fragments II (2022)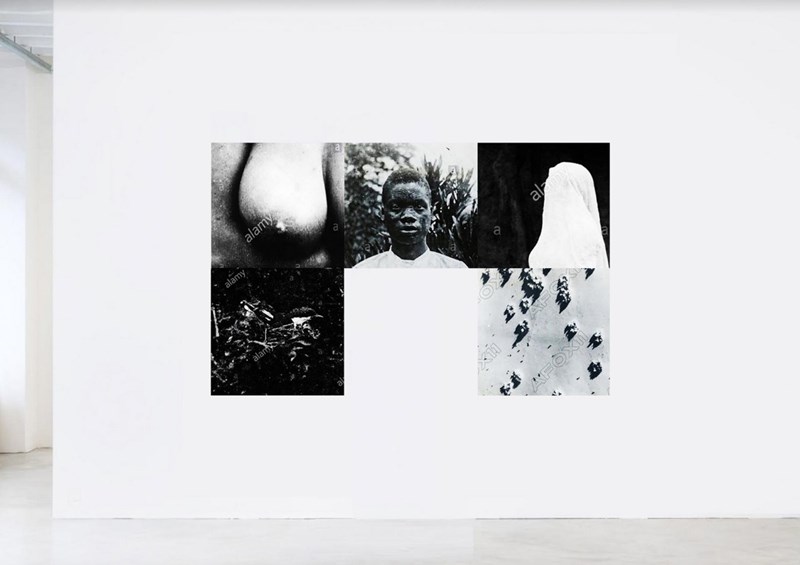 Frida Orupabo has created collages of archive photos, many showing scenes from the colonial era. Sourced from commercial picture agencies such as Getty Images, the photos are clearly stamped with the company's watermark, which Orupabo deliberately leaves visible. This raises ethical questions around copyright and the way profits continue to be made from colonialism and other peoples' histories.
A commission for The Machine is Us.
Frida Orupabo (b. 1986 Norway, based in Oslo, Norway) is a sociologist and artist whose work consists of digital and physical collages in various forms. Appropriating images from the media, archives and her own life, she explores questions related to racial stereotypes, family relations, gender, sexuality, colonial violence and identity.