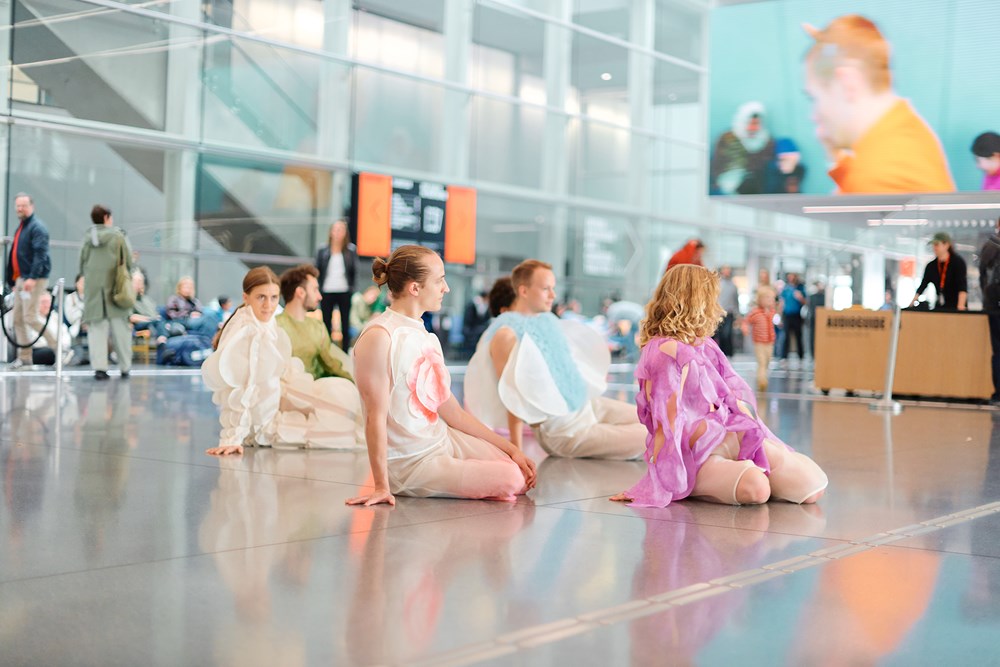 YOUNG Vacation Workshop
Costume Design
During the winter holidays, we arrange a workshop for those who want to design and produce costumes, and for those who are interested in dance.
Image: From MINIMUNCH Kids' Art Day 2022. Photo: Aleksander Ramsland © Munchmuseet
Meet up in the lobby
Age: 14-19
Do you want to make costumes? In this workshop, clothing designer Chris Lee joins us to share some of his best tips and tricks. The workshop will be practical, meaning that Lee will help you understand how to use different materials to play your way into the creation of a creative costume. Lee has studied costume design at Oslo National Academy of the Arts and has worked with musicians, dancers, and artists.