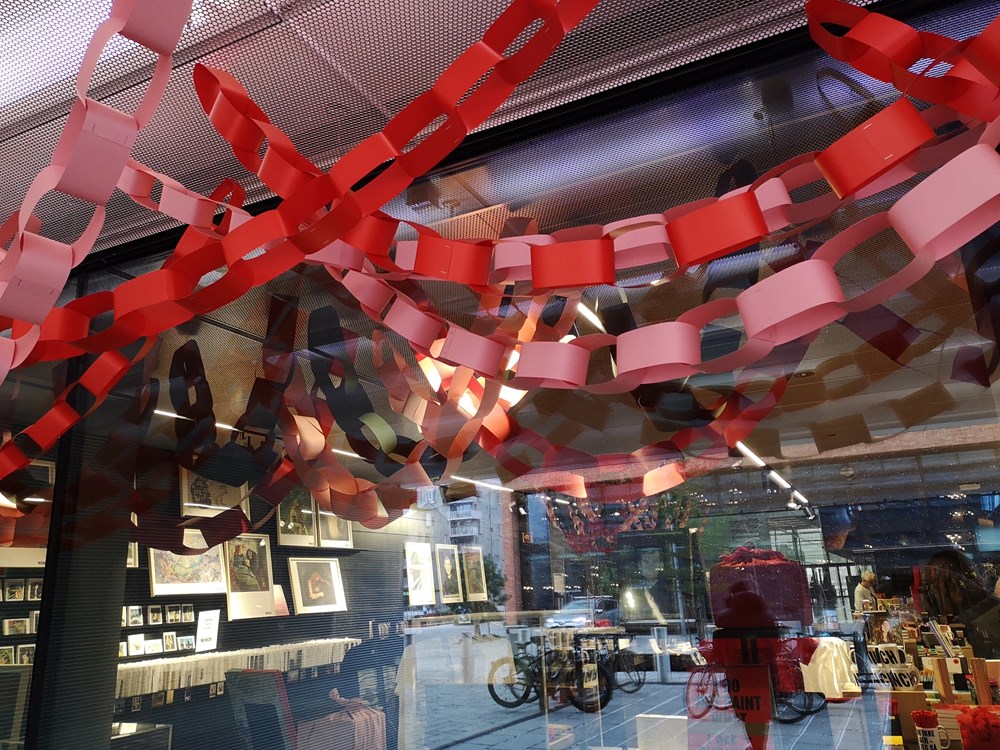 Christmas Opening at MUNCH
Join us for an atmospheric Christmas opening at MUNCH and in Bjørvika, with free entry all day, fun activities and lovely Christmas vibes!
Free entry to the museum all day
Free screening of the blockbuster moive Olsenbanden – Siste skrik! at 10:30 and 12:30 in the amphitheater in the lobby
Christmas redesign workshop in the lobby from 11:00 to 16:00
Child-friendly menu and pre-Christmas snacks in the cafe
When it gets dark, the Christmas tree is lit on the main square in Bjørvika (Stasjonsalmenningen) and maybe Santa will also make an appearance (in a spectacular way)!