Lu Yang
The Great Adventure of the Material World (2020) / Harry Harlow's Madonna (2022)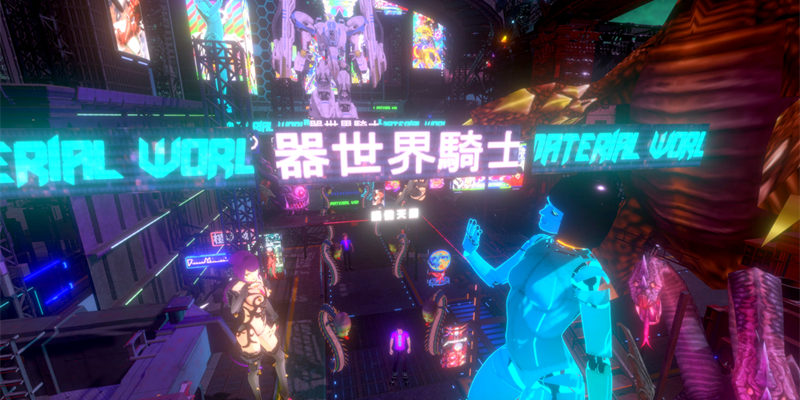 Lu Yang's computer game The Great Adventure of Material World allows players to explore its universe indefinitely. Once you enter the game environment, you are transformed into a knight of the Material World, building alliances with other characters drawn from the artist's earlier works. Together, you will combat an array of emotions and desires, while facing destruction and possible rebirth on this great adventure.
Lu Yang also uses traditional techniques, often depicting figures from his digital works. Harry Harlow's Madonna departs from a photograph of US psychologist Harry Harlow's 1950s and 60s experiments with monkeys and their attachment to mother-like constructions of wire and cloth. With emoji-style hearts floating around the painting, it is a reminder of the importance of physical contact, as opposed to hollow social media 'likes'.
A commission for The Machine is Us.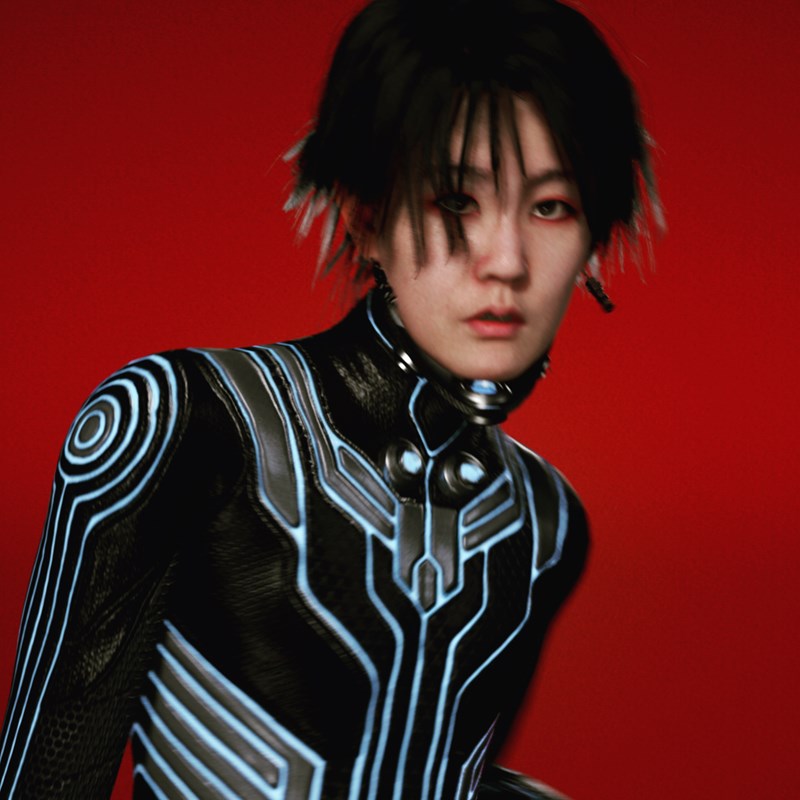 Lu Yang (b.1984 China, based in Shanghai, China) creates fantastical, often painful and shocking images which represent a blend of religion, philosophy, neuroscience, psychology and modern technology, as well as references to real life forms and structures of natural and religious origin. Lu Yang's output spans gaming engines, 3D-animated films, video game installations, holograms, motion capture performances, virtual reality and software manipulation. The artist also collaborates with acclaimed scientists, psychologists, performers, designers, experimental composers, music producers, robotics companies and pop stars.