Hito Steyerl, Giorgi Gago Gagoshidze & Miloš Trakilović
Mission Accomplished: Belanciege (2019)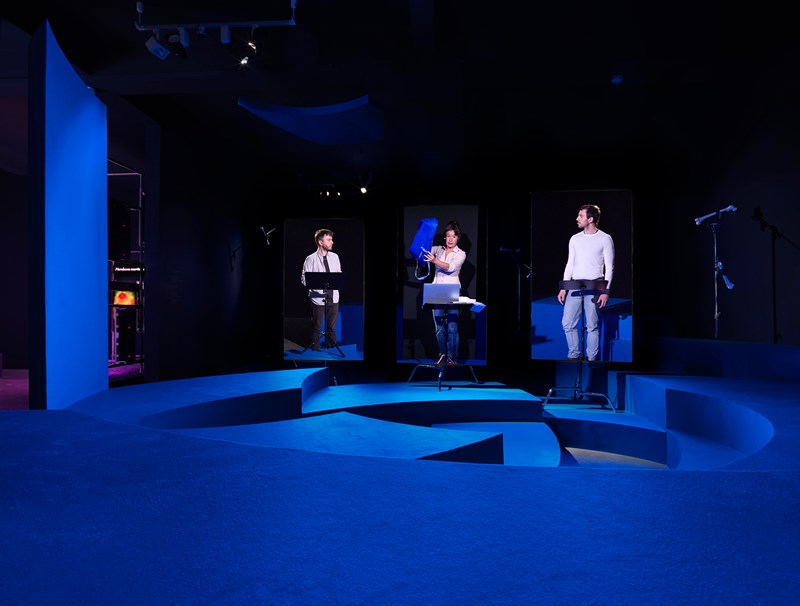 A film installation by a trio of artists, examining the connections between capitalism and consumer culture. Via a three-person video lecture, the artists uncover the underlying, sometimes surprising connections between post-1989 political upheavals in the former Yugoslavia and Soviet Union, Western politics, and the fashion and tech industries. You experience this work on three screens while sitting on a blue, circular catwalk modelled on Balenciaga's Summer 20 fashion show.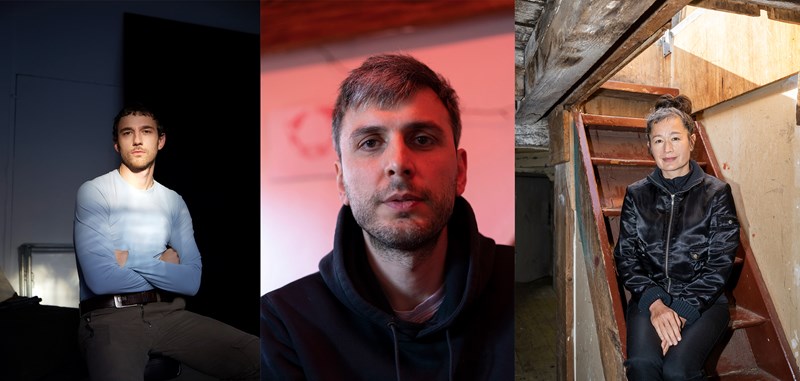 Hito Steyerl (b. 1966 in Munich, Germany) is a filmmaker and writer based in Berlin.
Giorgi Gago Gagoshidze (b. 1983 Georgia, based in Berlin, Germany) is an artist and filmmaker. His practice centres around the moving image: the political aspects of its production and its sociopolitical contexts.
Miloš Trakilović (b. 1989 Bosnia & Herzegovina, based in Berlin, Germany) is an artist whose practice revolves around the politics of perceptibility, exploring issues of dissolution, fragmentation, memory and loss. He usually works with digital media in the form of moving images, installation, lectures and writings.
Mission Accomplished: BELANCIEGE (2019)
Written and co-produced by Giorgi Gago Gagoshidze, Hito Steyerl and Miloš Trakilović
Sound direction and music: Mikk Madisson
With special thanks to: Iván Brito and Robert Nikolajev
Courtesy of the Artist, Andrew Kreps Gallery, New York and Esther Schipper, Berlin