Creative dance-tour at MUNCH
An interactive tour for kindergartens with dance group Landing.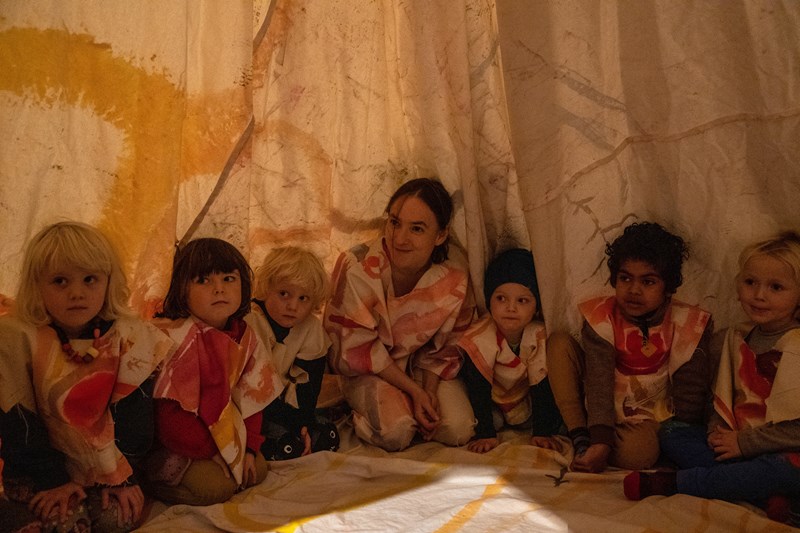 In this movement-based guided tour, we invite kindergarten children to see art with their whole bodies, alongside members of dance group Landing. We have found that the best way of engaging young visitors is to offer experiences that stimulate more than just their visual sense. Using movement, Landing's dancers offer participatory encounters with art that allow kindergarten children to experience our exhibitions in fun and inspiring ways. Their experience of the museum will be based on the ways they experience the world, through exploration, curiosity and movement.
In the museum's workshop, the children will be able to express themselves physically by making large-scale paintings, and they will challenge their senses by experimenting with a range of painting media and tools.
Monday-Wednesday week 5-7 / 2023
Sign up: booking@munchmuseet.no