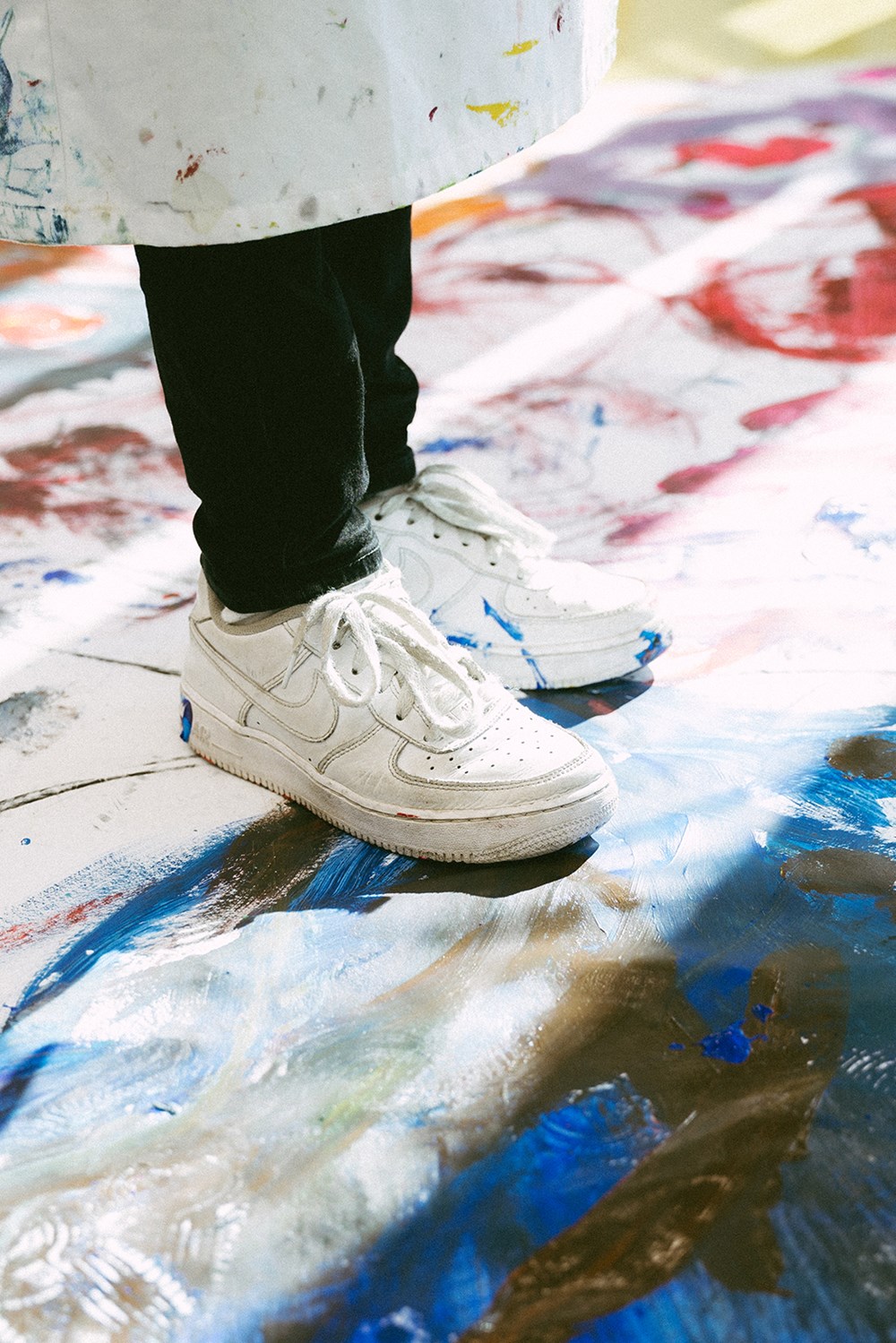 Paint big! Paint colourful!
For kindergartens and schools
Welcome to a fun workshop where the participants can try using their whole bodies to paint on large surfaces.
Inspired by the abstract expressionists of the 1950s, we'll be experimenting with non-traditional ways of painting. Do you really need to use a brush when you paint? What happens when you drip, pour or throw paint on a canvas? Come join us and find out!

The workshop is based on the exhibition The Shape of Freedom, which is on display at MUNCH 23.02.23 to 21.05.23. Here audiences can discover artists who ploughed new furrows and painted in radical new ways.
Price: 600 NOK for a group
Group size: maximum 35 persons
Place: Meet up in the lobby