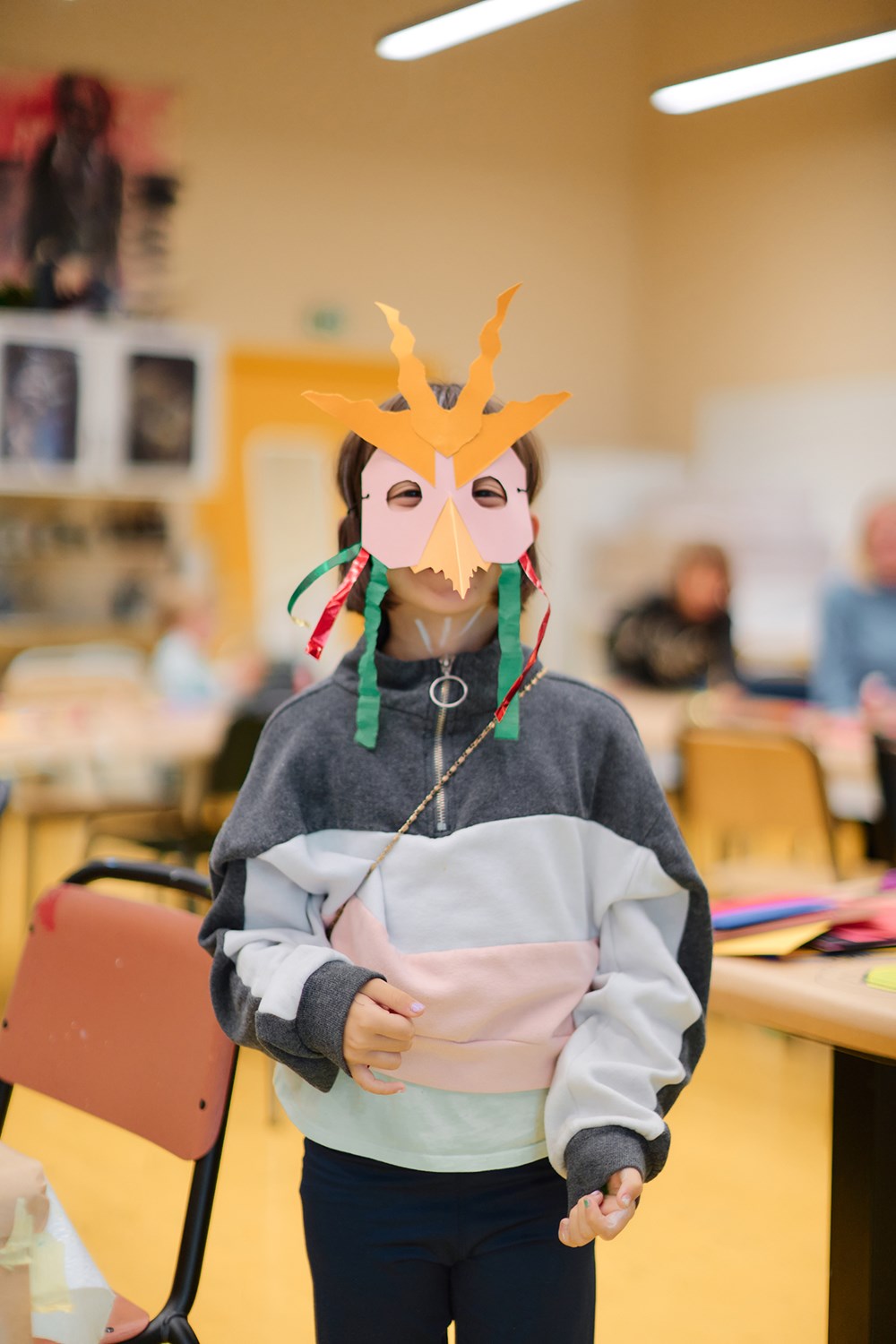 MiniMUNCH: Art Day for Kids
Halloween
Our aim is to focus on children's experience of art, and to allow them to encounter art on their own terms. Come and create Halloween costumes inspired by our Munch – Goya exhibition together with Grete Neseblod!
Event
Exhibition and workshop
For this year's Halloween we've invited textile artist Grete Neseblod to help us get inspired by the Munch – Goya exhibition, which shows mysterious and macabre early 19th century pictures by the Spanish painter/engraver Francisco de Goya together with pictures by Edvard Munch.
In this workshop, kids and grown-ups will make their own Halloween costumes – masks, capes and hats. Afterwards anyone who wants to can dress up and visit Munch's haunted house in our factual exhibition, Munch Shadows.