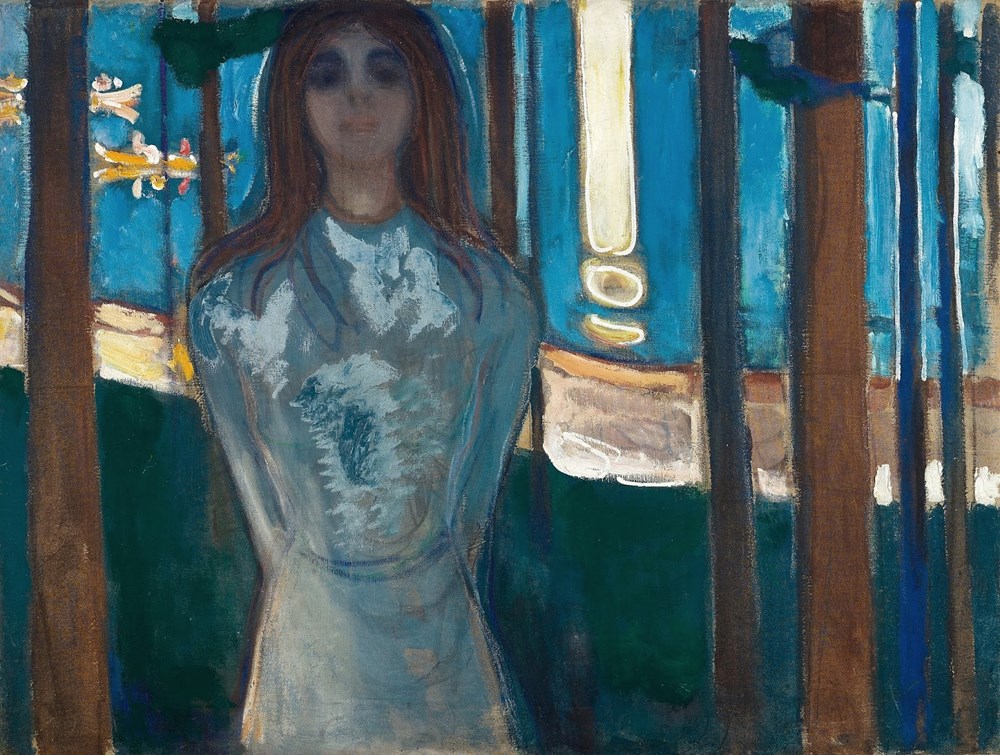 Guided tour: Edvard Munch Infinite for schools
Join a unique new journey of discovery into the world of Edvard Munch's art.
Event
From 1st grade and students
Experience world-famous images such as The Scream and Madonna and be surprised by unfamiliar masterpieces and unexpected glimpses into Munch's diverse artistic career. In this exhibition, we take you into Munch's world – his ideas, his working processes and the deeply human issues that he was concerned with and that continue to affect us today. Edvard Munch Infinite is designed to allow visitors to move freely between the various themes and images that Munch explored throughout his life: universal narratives of anxiety, death, love and loneliness. Munch never grew tired of exploring the possibilities of art, through painting, printmaking, drawing, photography and sculpture. In the same way, the tour invites visitors to (re)discover Munch in a completely new setting, overlooking the Oslo Fjord.
Suitable for: from 1st grade and students.
Price: 600 NOK, for groups up to 30 pupils/students
Duration: 45 min, calculate 1 hour including transfer. After completing the tour, you can move around freely in all exhibitions.
Place: Attendance in the lobby