Visit us safely
At MUNCH we do our utmost to ensure an inspiring and safe visitor experience. Let's stay safe together.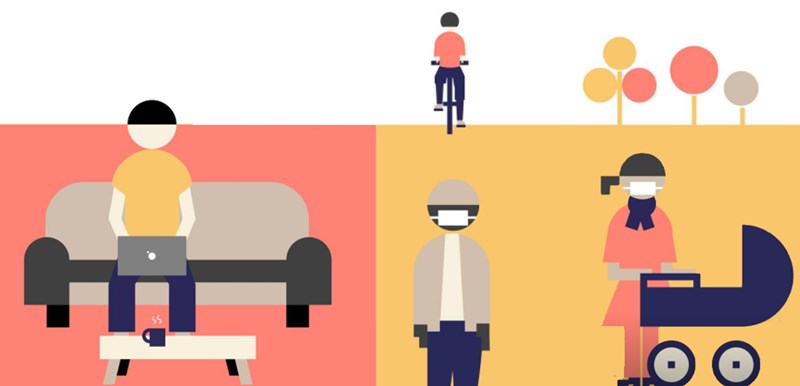 Buy your tickets in advance
We have limited the number of visitors who can stay in the exhibition halls at a time, and introduced time slots for visits. We recommend that you buy your tickets in advance.
Travel safely - and lightly
If you can, arrive on foot or by bicycle. If you use public transport, make sure you travel outside of rush hours, be mindful of your fellow travelleres and follow general rules and advice.
Our cloakroom is temporarily closed. You can not bring large purses/bags/rucksacks, umbrellas or sharp objects into the exhibition spaces. Our toilets are open.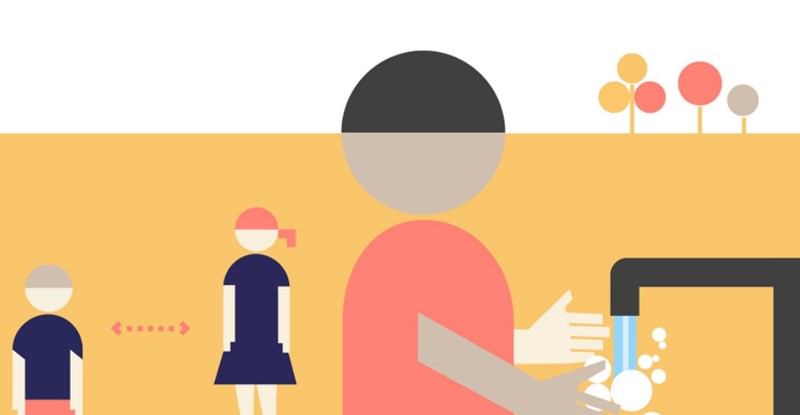 Remember effective hand hygiene
Sanitizers will be available. We perform frequent cleaning of toilets and touching points within the museum during the day.
Keep your distance and be mindful
Follow general advice and keep at least one meter distance to others - get close to the art! Non-medical face masks with lovely motifs are available in our museum shop.
If you are feeling sick or experiencing symptoms, please stay at home.
How to find us
Subway: Eastbound from the city centre to Tøyen stasjon
Bus: Nr. 20 to Munchmuseet
Parking: See street parking in the area.
Visiting adress: Tøyengata 53, 0578 Oslo
Admission, Tøyen
Adults: NOK 120
Students: NOK 60
Children under 18 years of age: Free
Oslo Pass: Free
MUNCH Members: Free
Tickets are non-refundable.
Buy tickets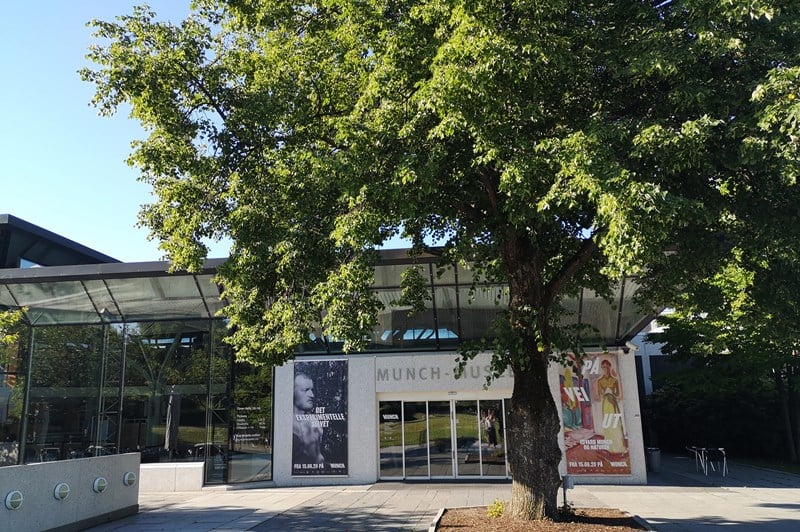 The Museum Shop
We have a varied and inspiring selection of products, among them reproductions of famous Munch motifs and a broad selection of books and exhibition catalogues on Edvard Munch.
Opening hours: 10 am - 12 pm, every day
10 % discount for MUNCH members.

MUNCH Coffee Shop
We serve great coffee and a selection of light lunch meals and pastries. Our comfortable terrace is open during the summer season. We have spacious areas for strollers to be parked outdoors.
Opening hours:
Mon - Fri: 11 am - 3 pm
Sat - Sun: 12 pm - 4 pm