The Cultural Walking Stick
Free activities for senior Oslo residents.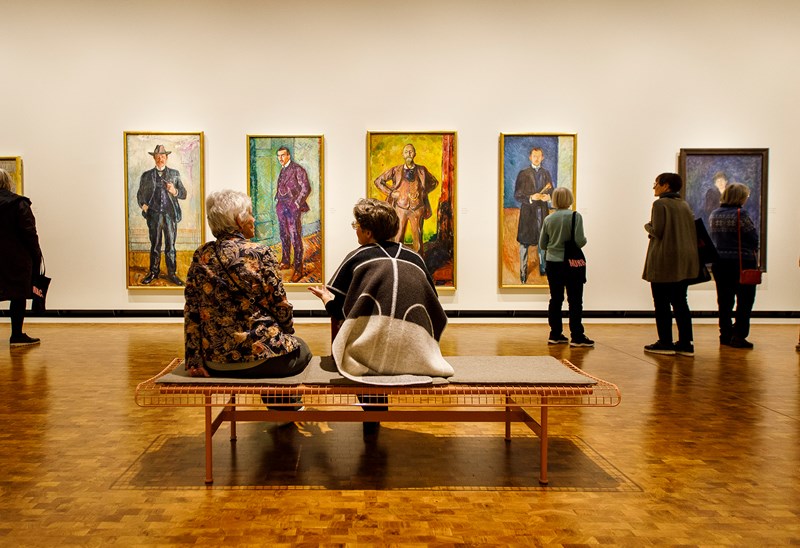 With support from the City of Oslo, the Ministry of Culture we offer free guided tours, including entrance tickets for seniors living in Oslo.
The tour will take place in the group exhibition Edvard Munch Infinte.
If desired, we can also focus on other relevant exhibitions, see an overview of exhibitions here.
The offer is valid on Tuesdays at 11 and at 13 from 1 September 2022 to 31 April 2023 (except weeks 5-7 and 9).
Registration with name of group, number of people and desired exhibition to booking@munchmuseet.no
Minimum 5 and maximum 15 people per group.
Duration 45 min.
The museum is equipped with lifts and seating. Own walkers and wheelchairs can be brought. Read more about accessibility here