Cameron MacLeod & Magnhild Øen Nordahl
Two Rocks do not Make a Duck (2022)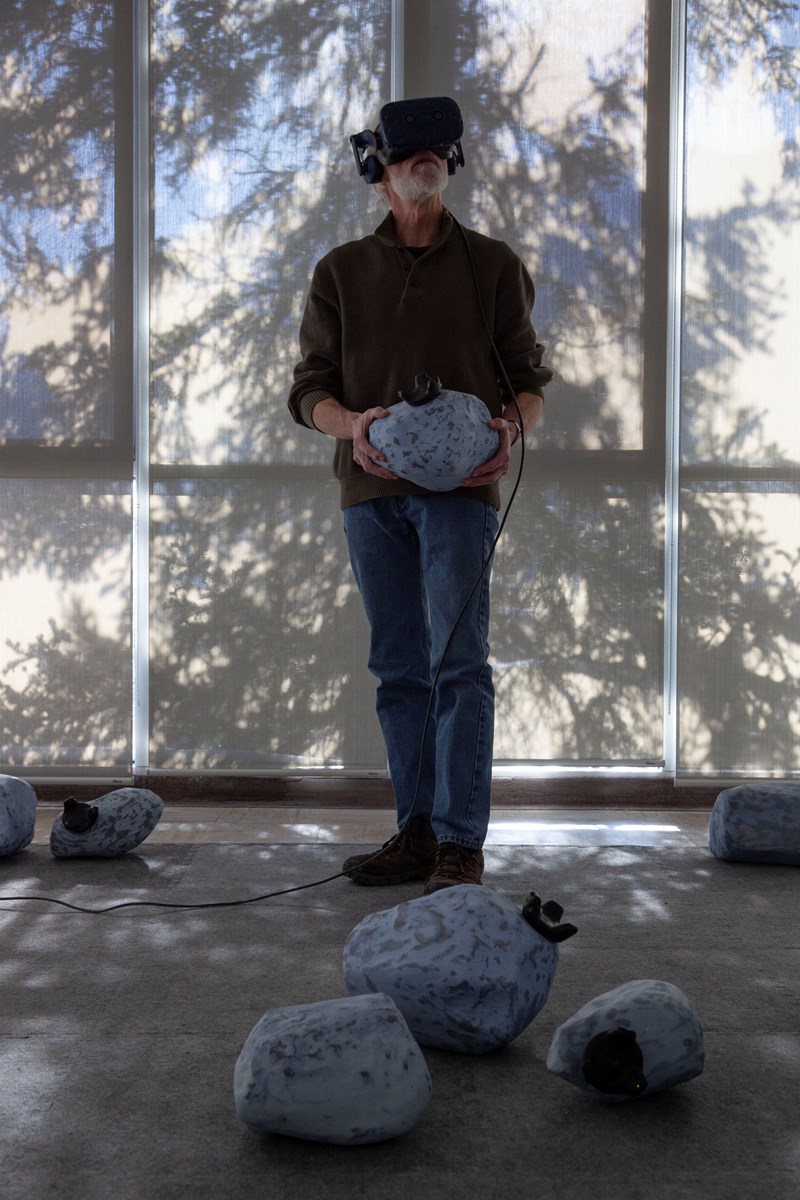 From the lobby of MUNCH you can look out over the Oslo fjord and, wearing a virtual reality headset, experience the view being transformed into an alternative reality. In this virtual fjord landscape there are no buildings or objects made by humans. By lifting rock-like sculptures you can create changes in nature such as shifts in seasons, or transitions between ebb and tide and night and day.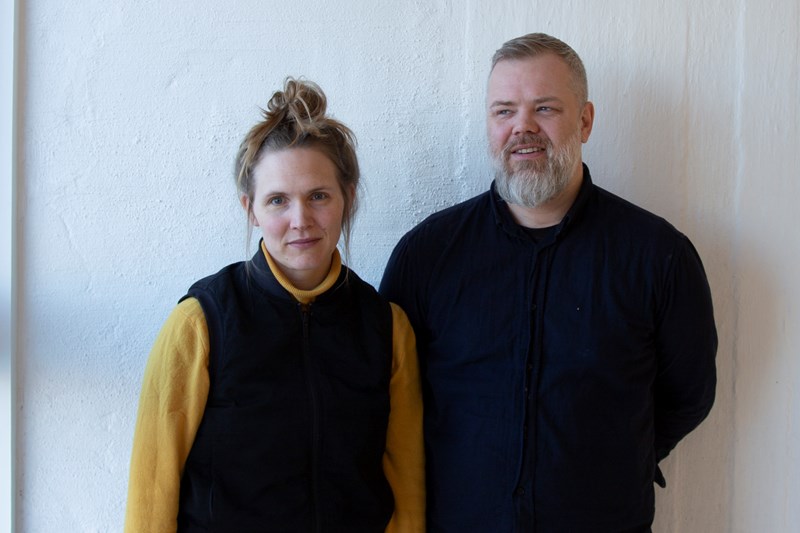 Cameron MacLeod (b. 1975 Canada, based in Bergen, Norway) invents devices intended to stimulate reflections on the relationship between technological trends and the cultural shifts they produce. He is interested in the near and distant future as well as alternative pasts. He is the inventor of Curatron, a digital tool that turns artists into anonymous co-curators of the exhibitions they are part of themselves. He is the co-founder and director of the artist-run sister organisations Platform Stockholm and Aldea.
Magnhild Øen Nordahl (b. 1985 Norge, based in Bergen, Norway) uses sculpture to examine how the complex sensory world is translated into abstract concepts. She is interested in how abstractions in science, technology and 3D modelling shapes the way we look at the world and how we build it. Together with MacLeod, she is co-founder of the artist-run space Aldea Center for Contemporary Art, Design and Technology in Bergen.