Ayatgali Tuleubek & Michael Rahbek Rasmussen
Tulips for Algernon (2022)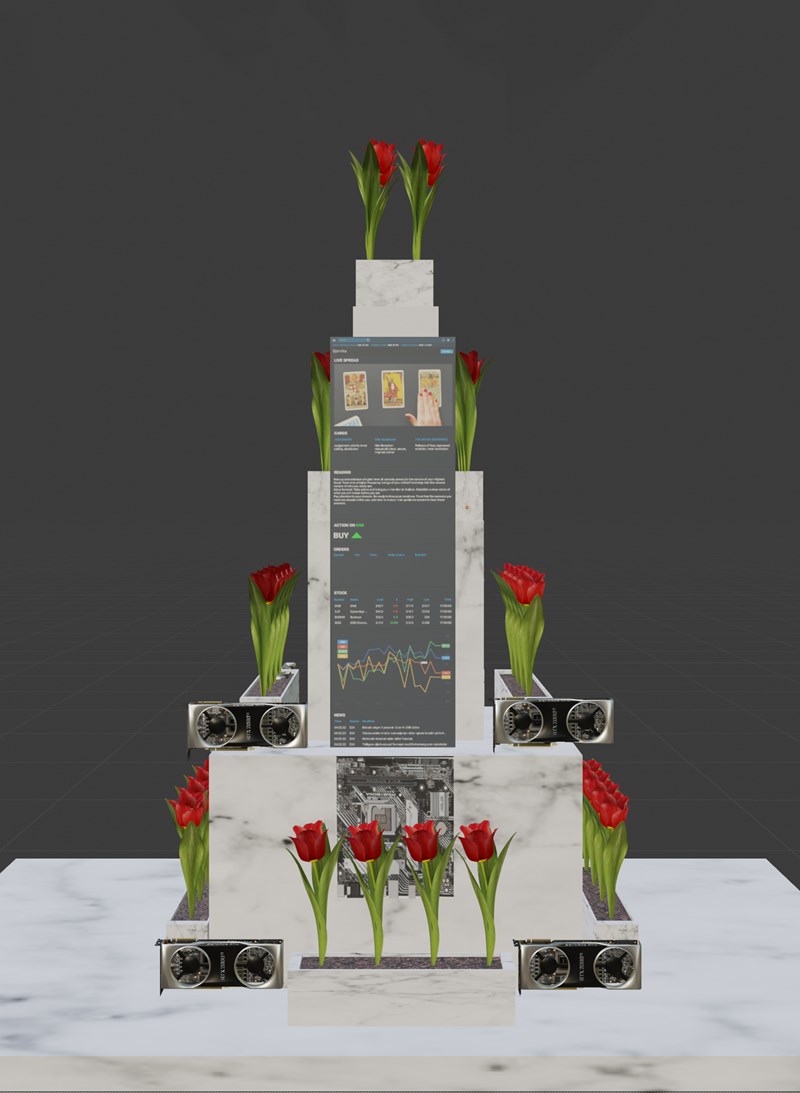 This mausoleum – a glass and marble pavilion constructed outside MUNCH – operates in a closed loop in which the abstract and opaque forces of financial speculation are converted into heat, a source of warmth for growing tulips inside.
The heart of the mausoleum, the speculative computer engine, runs on algorithms of artificial intelligence, which are known for their resource intensity in energy.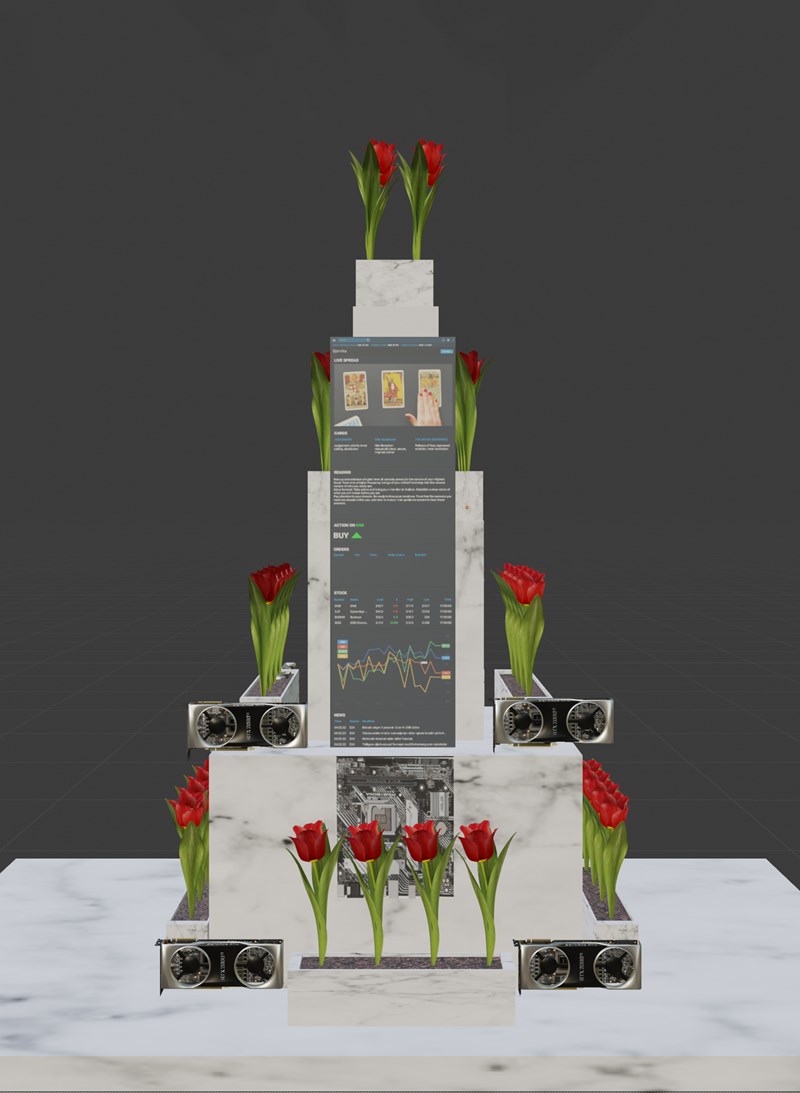 Ayatgali Tuleubek (b. 1985 Kazakhstan, based in Oslo, Norway) works with technology in the broad sense. He explores this by examining the symbolic structures of technology, how they form our visual and sensory experiences and how they are integrated into culture and change human subjectivity. His practice is a continuous process of testing different strategies and presenting expressions through various tropes and artistic media.
Michael Rahbek Rasmussen (b. 1984 Denmark, based in Oslo, Norway) works mainly with installations, painting and sculpture. He is interested in how different infrastructures and systems can change, and the ripple effects they send out. He carries out this research using dynamic processes and perishable materials combined with industrial materials.