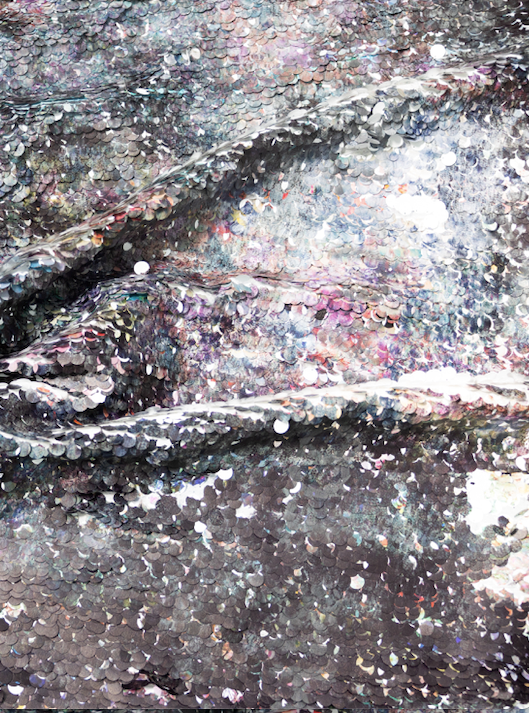 Explore Admir Batlak's monumental works, and get to know an exciting new artist who works at the intersection between fashion, sculpture and installation.
The SOLO OSLO series supports a new generation of artists and mediators. Artist Admir Batlak's new installation will occupy the gallery on the 10th floor, while Elisabeth Jørgensen will carry out an allied mediation project. In this way, MUNCH becomes a dynamic place – a venue for contemporary art and a site for engaging new audience groups.
Admir Batlak's artistic practice is situated at the intersection of fashion, sculpture and installation, where he often experiments with different craft traditions. His works contain references to different histories, social movements and pop culture. Batlak incorporates diverse elements in order to explore questions of taste, ideals and identity.
Elisabeth Jørgensen, the mediator for SOLO OSLO, has an open, considered and inclusive approach to working with people, using both digital and analogue means. She is particularly interested in issues of visibility, invisibility and the representation of minorities in the context of art. For this exhibition, she is creating an independent mediation project that engages with Batlak's work.

SOLO OSLO is part of MUNCH's commitment to contemporary art. Every year, an Oslo-based artist will have a solo presentation of new work. The exhibition is held in the distinctive gallery on level 10 of MUNCH.

Admir Batlak (born 1982 Mostar, Bosnia Herzegovina) lives and works in Oslo. He studied Fashion at the Marangoni Institute in Milan (2006). His work has been shown several places in Norway, including at Melk, Oslo (2022); Billedhoggerforeningen Sculpture Triennial (2021); NoPlace, Oslo (2020); Galleri Riis, Oslo (2019); Kunsthall Stavanger (2018); and Kunstnerforbundet, Oslo (2017). He is represented in the collections of the National Museum and KODE in Bergen.

Elisabeth Jørgensen (born 1996 Tromsø, Norway) completes her MA in art history, specializing in curating, criticism and the cultural heritage of Modernism, at the University of Oslo in 2022. Her MA project, in collaboration with Pride Art, deals with the representation of trans people in Norwegian contemporary art. Jørgensen previously studied sociology at Nord University.
Photo: Munchmuseet